Case Study – How Mane built scents for EXPO 2020 Dubai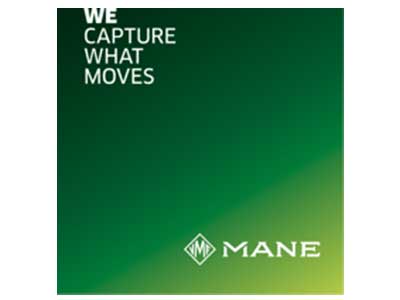 On our anniversary month, we are delighted to share with you a case study from our dear B2B clients MANE. This project about encapsulating the soul of a nation in a fragrance bottle started early 2021 and is now out there "on air" (and in the air!). Let us take you on our scented journey to the EXPO Dubai.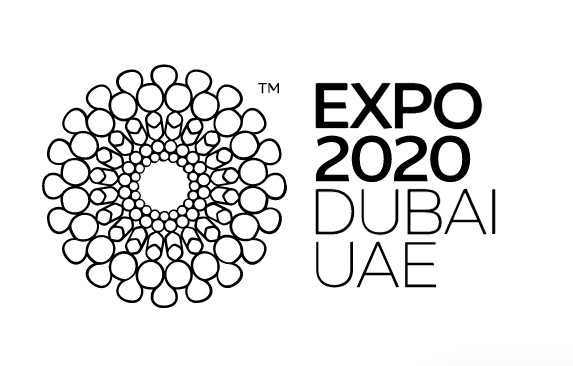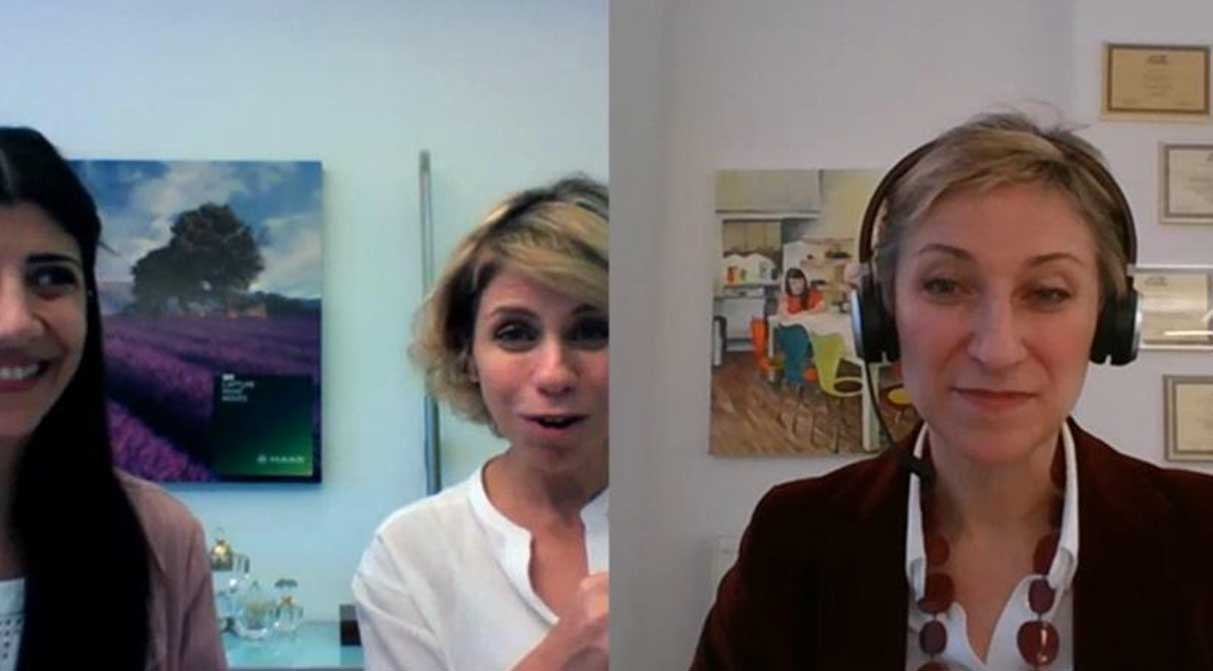 Read below the full interview and find the case study here for download!
»
Can you tell us a bit
about

yourself

?
I am the managing director of MANE in Dubai. I joined the company in 2005 to start the operations in this beautiful market. The local company started with me and a perfumer colleague, so a very small team. Now, we are 36 professionals covering the full Middle East. We serve all categories as we develop personal care and home care fragrances, as well as perfumes.
I am Lebanese, and I have been living in the United Arab Emirates (UAE) for 17 years, I joined Mane 13 years ago. I managed the fragrance development and the marketing team in Dubai. It has been an interesting olfactive journey within the region with our clients.
How is it to work for
Mane

, a

French

company?
MY: It works amazingly. We were successful because we were pioneers. Back in 2005 when we started in Dubai, no other fragrance house was present here. Mane is a special company, with a very long history of olfactive traditions. We could not have done it from France. We had to work with deep local knowledge to succeed.
How did this project
begin

in the

first place

?
MY:
Every year, we work on a creative concept that is revealed during an event called the Beauty Awards. We work with designers to build a 360° environment, around one theme, experienced by our clients. Almost one year ago, our work caught the attention of the country leadership, and we were approached to bid for the job. The idea of incorporating a fragrance in the storytelling of the UAE pavilion during the Expo came to the content designers who had worked before with set designers. They asked us to put forward a proposal. The whole initiative is led by the Ministry of Culture and Youth, it was of course entrusted by the State to create the content for the UAE pavilion. In the West, you hear a lot about Dubai, but UAE is much more than just Dubai. Abu Dhabi which is our capital city, and a rich cultural city, is leading this project.
Is it common to have
scented spaces

in

your country

?
OT: Indeed, we are seeing more and more scented spaces in the UAE especially in hotels and shopping malls. It gives an identity to commercial places. As an example, when the new Bulgari luxury hotel was launched, they used a scent with Bulgari's olfactive DNA.

MY: The corporate world has been interested in extending the brand identity with scents for quite some time. With consumers connecting immediately to their memories through fragrance, they better connect to a brand. In this region, it has gained traction also partially because of AC systems that we have to use 6 months per year given that outside temperatures can go up to 50 degrees. Problem is that these systems have drawbacks including bad odours. This has encouraged more companies to use fragrances.
Can it become a
trend

in

Europe

too?
MY:
I know that many operators like the logistical service providers are coming from Europe. The technology is coming from Europe, so I think it is explored globally. In the UAE, all public spaces have this in their AC system: some use a very consistent and unique fragrance, but some don't and change fragrances without apparent logic.
After
the bid

, you had a few months to come up with scents that embody the heart and soul of the country. Please describe how it was for you to prepare and

start the research

?
MY: We worked for 6 months to make our proposal and convince the UAE pavilion team that we were the right partner. First, we thought that creating this type of scent is rare. For a brand it is easier, you already have a style, some anchors in the brand identity. But when it is a country, finding a fragrance that distils the soul and heart of a nation is much more difficult!

So, we built a process that was going to lead to something unique. Fortunately, the client side is extremely intellectual and artistic, they understood our unique methodological process. One of our main recommendations was to run qualitative research involving UAE citizens and asking them to talk about their country. We are both living in this country for a long time, but we didn't feel we were able to define this all by ourselves. In total, we are about 9 million inhabitants, 10% only are Emiratis and the rest are expatriates.
During
the research

, what did you take out of our

joint process

, i.e., the in-depths interviews with Emiratis, after a training session?
OT:
A lot of things. We had to meet interviewees with an open heart, letting go our "creator hat". We had to learn to listen and welcome all that came with a non-biased mindset. We had to probe interviewees and make the journey easy for them. MY: You have taught and supported us very well, and we have made progress while conducting the interviews. It was a very positive experience.
What did you
find

difficult

?
MY:
We needed to stay fully present, and refrain from worrying about time to let people think, remember, give full answers to us. There were many topics to discuss - childhood, previous homes, heritage, thinking about UAE as a big picture… At times, it was hard to stay put, to be empathetic but at the same time not to overindulge…. It became very emotional sometimes, very intimate.
We must credit the interviewees. They did not resist, even if it was difficult for them to find the right words at times, to be introspective. This level of generosity, openness, and trust is culturally embedded in the culture of the UAE.
OT:
Interviewees were excited, they enjoyed the discussion, that was really interesting to see. We were positively surprised by how much they share.
With our
research report

, how did you proceed from the insights to

fragrance bottles

?
MY:
One of the biggest challenges of this project is that the client had no olfactive expertise or any expectations at all. So how were we going to help them design the olfactive brief? We recommended a brief design, that we call the draft brief. We used the research findings and helped them to narrow down few ideas that can be a good starting point for olfactive development.
OT:
We took the outcomes and found interesting things starting with Oud, the "bonding scent". We knew that Oud is loved by Emiratis, but we learned what makes it so special. It speaks about the pride of Emiratis. As part of the first space, the guest experience, called Desert of Dreams, we recommended building on the duality between wilderness and modernity. We explored many ways for that space.
MY:
And the very very fast transformation of the country. The year 2021 coincides with the 50th anniversary of the UAE. What came out of the research is that people want to be open to the world, but they don't want to forget where they come from. They have embraced all the changes with hospitality, generosity, while standing by their traditions… The client was keen to make the space very open for everyone, as well as unique of UAE.
MY: I'd like to speak about the second space, the 360° theatre where guests are told the story of a young Emirati girl through time. We had asked interviewees what is the one experience that they would recommend to foreign visitors. No one said the Burj Khalifa tower! They all talked about the wish to take visitors to their home, expressing values of togetherness, authenticity, spending time in the garden, eating together, in a simple manner. This notion was very clear.

OT: To develop the scent for Dreaming Together, we looked at the togetherness through gatherings in the home gardens for an afternoon tea or on Fridays with the larger family. The scent portrayed the crispy notes of Basil and the opulent Jasmin Sambac flowers both present in every Emirati home garden. Grand-mothers' beloved makhmariya with the saffron flowers had its special touch in the composition. The White Floral Musky scent meant to speak about Emiratis' authentic selves, their generosity & their hospitality. Dreaming Together is a subtle uplifting universal scent that unites us all together.
Anything
else

you want to

add

?
MY:
We went into this Brief design session with many ideas around togetherness for two different spaces. The outcome was enriched with the client's side, through co-creation. Overall, it took 3 rounds to develop fragrances with many people involved: the leadership of the country, the Expo Pavilion team, the content designers from the Netherlands, and local colleagues. The initial design evolved. Good noses were key to polish the final ideas.
OT:
The client's side and our knowledge helped a lot to make sure we build the right solution.
MY:
During this creative process, we revisited the research fundamentals after a while. This piece of research massively enlarges our consciousness of the culture we are living in. It is a cornerstone of our knowledge; we want to explore and build further on the research again and again.
MY:
One other point is how impressive the artificial intelligence aspect of the tool has been. Helping to come up with most important topics, despite the big volume of research data. And the client was indeed amazed about the accuracy, and how much we knew about themselves!
OT:
The IA tool helped staying objective, avoiding unconscious bias.
What is the
legitimacy of people

living far away researching your culture like for

this project

?
MY:
it is linked to your personal expertise Natacha, your commitment, your curiosity, the courage to ask the right questions, the non-biased attitude, and the empathy to connect emotionally. And foreigners have the advantage of a fresh eye.
OT:
Whatever the nationality, the methodology was the right one to achieve such an outcome.
MY:
We are grateful, we learned a lot. We enjoyed the journey. We understood the power of this approach and it has been a real turning point for us. Life will never be the same after this first qualitative experience, we will use the methodology again for sure!
OT:
It was a discovery. I didn't think it could bring so much.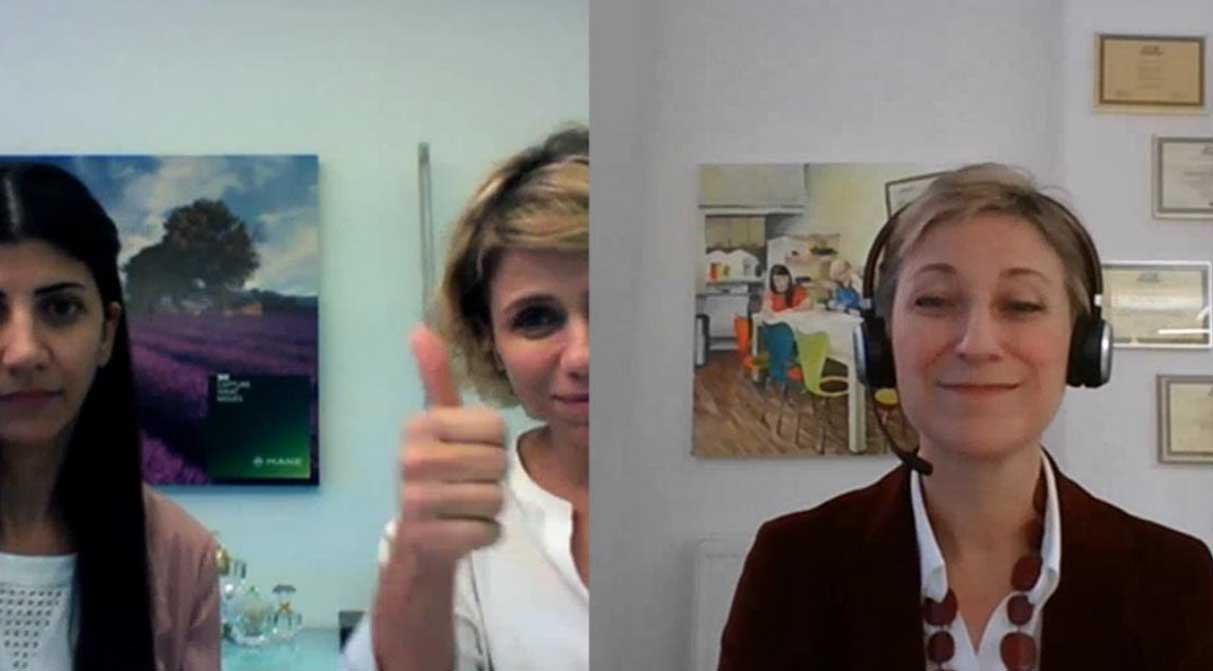 Keywords: Case Study, MANE, EXPO 2020, A.I., interview coaching, long-lasting results