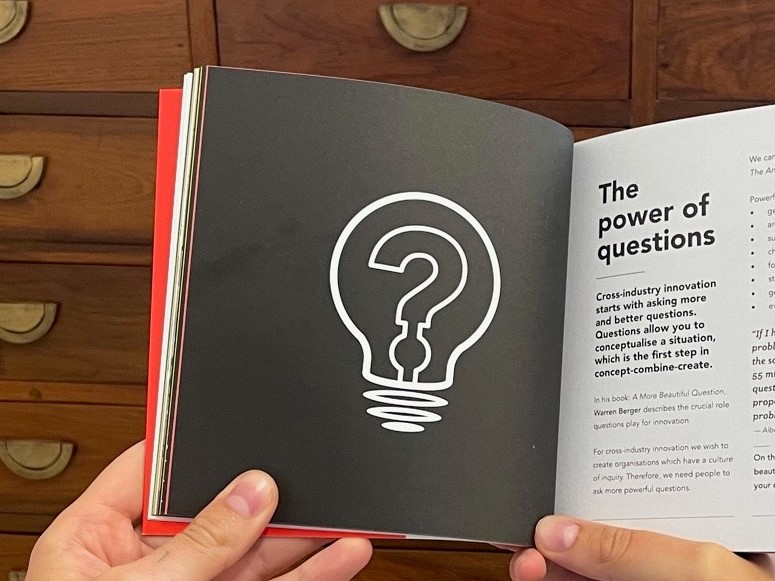 So happy to share with you Ramon Vullings e-book "Not invented here"! It is an honor to benefit from his generous authorization to treat you in this August anniversary with his most recent book on cross-industry innovation.
Ramon is a free electron – and as the Collins Dictionary of Astronomy © (Market House Books Ltd, 2006) quotes – understand he is "an electron that is not bound to an atom, molecule, or ion but is free to move under the influence of an electric or magnetic field". Because Ramon is magnetic himself. He generates himself the power required and gives back in the form of firework of ideas.
Séissmo & Ramon have a long history of practicing and applying creativity to various business problems. We especially recommend the chapter on The Art of Questioning, which contains beautiful provocative thoughts, challenging the way we frame problems. We share the same philosophy, especially when we work with scientists. They teach us that solutions are only found in newly phrased and framed problems. So use your creativity to craft questions – not to solve problems!
Update: The download has closed but we can still provide you the link to Ramon's website with his published books.